Bourbon Brunch at Le Caveau Restaurant
Ray Daniel, Beam Suntory Brand Ambassador, will host a delicious brunch with dishes from chefs Renée Lavallée, pastry chef Christophe Measson and host chef Jason Lynch—and paired perfectly with the Beam Suntory Small Batch Bourbon Collection. 
Ticket Price: $95.00, includes a three-course luncheon with drink pairings
Sponsored by Beam Suntory, Basil Hayden Bourbon, Le Caveau Restaurant at Grand Pré Winery
Must be 19+ to attend in-person
Menu: Coming soon!
Renée Lavallée


Born and raised in Shawville, Quebec, Renée left home at an early age to attend Toronto's George Brown College. After close to 25 crazy years in restaurants around the world, she now calls Nova Scotia home. After a brief hiatus to raise her family, she jumped back into the restaurant ring in Downtown Dartmouth to open The Canteen (which was featured on Food Network Canada's Big Food Bucket List), followed by Little C. In April 2020, at the start of the pandemic, she and her husband/business partner Doug launched The Canteen Community Kitchen, which supplied over 10,000 meals to those in need—and then went on to launch The Canteen Cooks YouTube channel, which teaches viewers how to produce restaurant-quality food out of their own kitchens. With many accolades to her credit, Renée has been a spokesperson for numerous culinary brands and organizations and has appeared as a contestant on Top Chef Canada – Season 7, as well as a judge on the series Wall of Chefs. @feistychef
Chrisptoph Measson


Chef Christophe Measson began his culinary training at Lycee Hotelier Les Bruyêres in Saint Chamond, France, where he received his diploma in Culinary and Pastry Arts. During the first 10 years of his career, Christophe learned the foundation of French cooking within Michelin-starred restaurants in London, Paris, Lyon.
In 2000, Christophe moved to Toronto and continued his learning, focusing on patisserie and boulangerie. Working alongside Chef Yarymowich, he participated in the reopening of the A.G.O. in 2008. In 2010, Chef Measson joined the Baking and Pastry Arts Program at George Brown College, and in 2015, he transitioned into the role of Professor/Coordinator for the newly designed Advanced French Patisserie Postgraduate Program at George Brown College. Chef Measson played a successful role in the creation of the program and the international partnership with Alain Ducasse's pastry school E.N.S.P in Yssingeaux, France.
In 2021 Christophe and his wife decided to embark on a new journey and move to Ottawa. He is currently the Pastry Chef at the Aramark Shaw Convention Centre, working alongside Chef Patrick Turcot, and also teaches part-time in the baking and pastry programs at Algonquin College.
Jason Lynch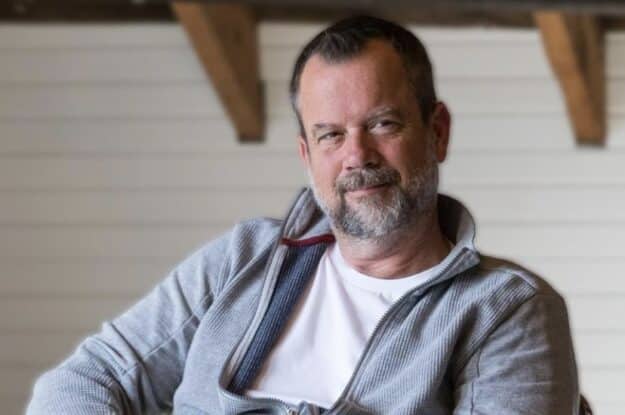 Jason Lynch is an award-winning chef, restaurant owner, and author of Straight From the Line—recipes and reflections from a chef at work. Born and raised on a farm in Nova Scotia's Annapolis Valley, he studied at Le Cordon Bleu Culinary Arts Institute in Ottawa. Upon returning to Nova Scotia, he was part of the team at Acton's Restaurant in Wolfville, before joining Domaine de Grand Pré Winery's Le Caveau Restaurant in 2003. In 2008, Jason took over as Head Chef of Le Caveau, named one of the 20 world's best winery restaurants by Wine Access magazine. He is also Chef at the Black Spruce Restaurant in Gros Morne National Park. In 2021, Jason along with his wife and business partner Beatrice Stutz, opened a casual eatery, Cumin Kitchen & Drink, and a six-room boutique hotel called The Inn at Grand Pré Winery. 
Jason has dedicated himself to working with local farmers, meat purveyors, and fishmongers to build a supply chain that will be able to supply the majority of the products he needs to run his restaurants, and his food reflects this care and passion for good, clean products. @chefjasonlynch
Ray Daniel – Beam Suntory American Whiskey National Brand Ambassador 
Ray Daniel brings with him nearly two decades of experience behind the bar, from Europe to North America, where he is currently the Beam Suntory American Whiskey National Brand Ambassador to Canada. Hailing from Ireland, he has a huge and broad range of knowledge of whiskey, and the bourbon category in particular. With a long background in competitive bartending, Ray's escapades have landed him in competitions as a guest speaker and lecturer throughout Canada, Mexico, and the USA, and appearing in publications such as Whisky Magazine and The New York Times. Jam-packed with passion, humour, and massive respect for the history of whiskey, Ray's presentations have become a much sought-after affair. @raydanielwhiskey