Bourbon Brunch at Le Caveau Restaurant
Ray Daniel, Beam Suntory Brand Ambassador, will host a delicious brunch with dishes from New Orleans Chef Stephen Stryjewski, Acadian Chef Gene Cormier, and host Chef Jason Lynch—and paired perfectly with the Beam Suntory Small Batch Bourbon Collection. 
Ticket Price: $95.00, includes a three-course luncheon with drink pairings
Sponsored by Beam Suntory, Basil Hayden Bourbon, Le Caveau Restaurant at Grand Pré Winery, United States Consulate General – Halifax
Offered in English w/French translation
Must be 19+ to attend in-person
Menu: Coming soon!
Stephen Stryjewski 


Winner of the 2011 James Beard Foundation "Best Chef South," Stephen Stryjewski is Chef/Partner of New Orleans' numerous award-winning restaurants including Cochon, Cochon Butcher, Pêche Seafood Grill, and Gianna. Both Cochon and Pêche Seafood Grill were named a "Best New Restaurant" finalist by the James Beard Foundation, and Gianna was honoured to be named a James Beard Award Nominee for Best New Restaurant in 2019. Additionally, Cochon consistently listed as a Top Ten New Orleans Restaurant in The Times-Picayune Dining Guide, and was recently named one of the 20 most important restaurants in America by Bon Appétit. In 2015, Stryjewski and his business partner Chef Donald Link created the Link Stryjewski Foundation to address violence, poverty, and the lack of quality education and job training opportunities for young people in New Orleans. Stryjewski currently resides in New Orleans' Irish Channel with his wife and two daughters. @cracklinfat
Gene Cormier


Born and raised here in the Maritimes, Chef Gene Cormier has spent his career working abroad in five-star hotels and freestanding restaurants in such destinations as Toronto, Jasper, New York City, Shanghai, Singapore, and Doha. 
Working with many Michelin star and Bocuse d'Or chefs, it inspired him to compete and make it into the Top 3 in the national finals for the Bocuse d'Or Canadian team in 2019. Shortly after, he opened Euston Park Social Beer Garden in Moncton, followed by a second location at Parlee Beach Provincial Park. In 2020, he launched Halo Donuts, and now has two locations in Moncton. Chef Cormier is currently on the Board of Directors for Restaurants Canada, and during the summers, he spends his time between Calgary and the East Coast with his wife Susan and son Dominic. @curiouscookca
Jason Lynch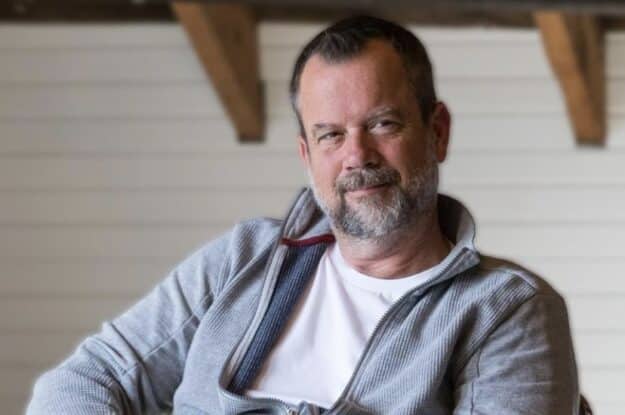 Jason Lynch is an award-winning chef, restaurant owner, and author of Straight From the Line—recipes and reflections from a chef at work. Born and raised on a farm in Nova Scotia's Annapolis Valley, he studied at Le Cordon Bleu Culinary Arts Institute in Ottawa. Upon returning to Nova Scotia, he was part of the team at Acton's Restaurant in Wolfville, before joining Domaine de Grand Pré Winery's Le Caveau Restaurant in 2003. In 2008, Jason took over as Head Chef of Le Caveau, named one of the 20 world's best winery restaurants by Wine Access magazine. He is also Chef at the Black Spruce Restaurant in Gros Morne National Park. In 2021, Jason along with his wife and business partner Beatrice Stutz, opened a casual eatery, Cumin Kitchen & Drink, and a six-room boutique hotel called The Inn at Grand Pré Winery. 
Jason has dedicated himself to working with local farmers, meat purveyors, and fishmongers to build a supply chain that will be able to supply the majority of the products he needs to run his restaurants, and his food reflects this care and passion for good, clean products. @chefjasonlynch
Ray Daniel – Beam Suntory American Whiskey National Brand Ambassador 
Ray Daniel brings with him nearly two decades of experience behind the bar, from Europe to North America, where he is currently the Beam Suntory American Whiskey National Brand Ambassador to Canada. Hailing from Ireland, he has a huge and broad range of knowledge of whiskey, and the bourbon category in particular. With a long background in competitive bartending, Ray's escapades have landed him in competitions as a guest speaker and lecturer throughout Canada, Mexico, and the USA, and appearing in publications such as Whisky Magazine and The New York Times. Jam-packed with passion, humour, and massive respect for the history of whiskey, Ray's presentations have become a much sought-after affair. @raydanielwhiskey