Devour! Chefs & Short Gala Dinner
Each dish in this five-course dinner is inspired by a corresponding short film screened right in the Barrel Cellar at Lightfoot & Wolfville Winery with the diners::
Brady Bertrand, Lightfoot & Wolfville
Michele Forgione, Impasto, Montréal
Stella Shi, Cu_Cina, Rome
Antonio Rinaldo, Rinaldo's Italian American Specialties, Halifax
Danny Smiles, Le Bremner, Montréal
Jennifer Crawford, MasterChef Canada
$200 per guest; your ticket includes wine pairings and a ticket to the Devour! Cocktail Pop-up Party. Sponsored by the Royal Bank of Canada, Bishop's Cellar, Lightfoot & Wolfville, Armstrong Foodservice and Chef Works Canada. In partnership with:
Menus and wine pairings coming soon!
Please Note: Due to the nature of this event – being a set menu in a remote location with visiting chefs – we are not able to accommodate dietary restrictions at this dinner.
The Film Program:
Champagne!


Deathbed toasts sometimes have unexpected consequences!
USA, 2018, 1 minute
Director Olivia Saperstein
Men Overboard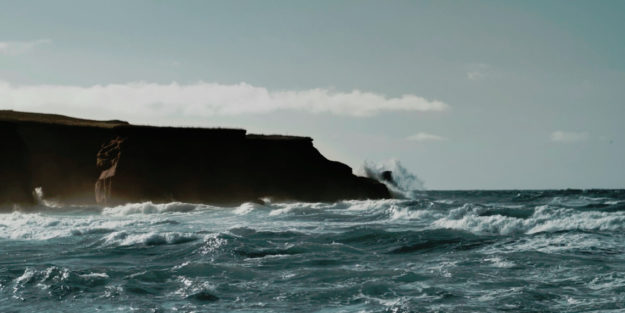 Memories of those lost at sea, interspersed with the power the ocean has over us and the grandeur of danger.
Canada, 2018, 7 minutes
Director Alexandre Rufin
Looney Foodz!


When the fridge door closes, the food comes alive!
Italy, 2017, 2 minutes
Director Paolo Gaudio
Sorry, Not Sorry


A couple's one-upmanship reaches unbelievable heights after a man eats his wife's plums.
USA, 2019, 7 minutes
Director Monique Sorgen
That's My Jazz


Pastry Chef Milton Abel reminisces about his father and the balance between achieving greatness in the world and being present in the lives of your loved ones.
Canada, 2019, 14 minutes
Director Ben Proudfoot
The Chefs
Michele Forgione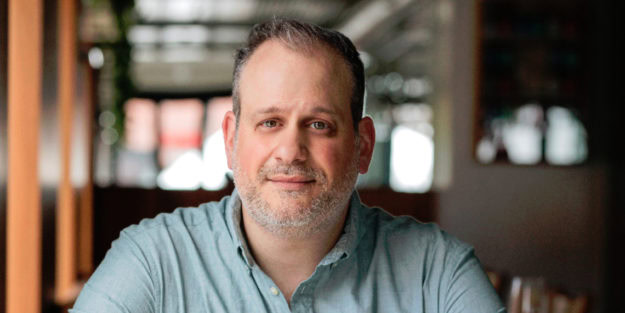 Michele Forgione is an Italian chef and restaurateur in Montréal. He is also the executive chef and co-owner of four restaurants—Impasto, Pizzeria Gema, Chez Tousignant, and the newly opened Vesta—all of which are located in the heart of Montréal's Little Italy, and continue to garner critical acclaim since their respective openings. His formal training took place at the Pius X Culinary Institute, followed by the Institut de Tourisme et d'Hôtellerie du Québec, where he specialized in pastry and baking. He is a co-author of his first cookbook, Montrealissimo, a history of food of the Italian-Montrealers. He is also the co-owner and brand ambassador of Aliments Faita-Forgione. @micheleforgione
Stella Shi


Born in Bari, Puglia from a second generation of a Chinese family living In Italy. She studied law before quit everything to reach her passion: cook. After attended ALMA "LA Scuola Internazionale di Cucina Italiana". She worked in the most prestigious restaurant in Europe and Asia, until now that she owns her restaurant in Rome, Cu_Cina where she makes an Italian contemporary cuisine, mostly from Puglia, influenced with oriental techniques or/and products. @cu_cina
Antonio Rinaldo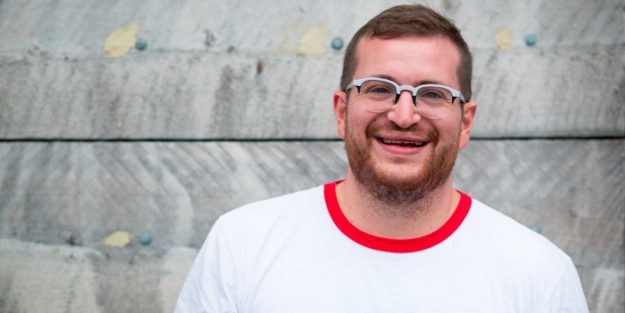 Born and raised in Halifax, Tony experienced everything in the kitchen first hand in his father's restaurant, Salvatore's New York Pizzeria. He graduated from the culinary management program at Georgian College, then cooked in Halifax (Rogi Orazio), Montréal (Nora Gray), Toronto (Parts & Labour), Jasper, New York, Las Vegas, and Lyon (Le Potager des Halles), before returning home to open two businesses with his brother, Sam. Inspired by a rich family history of culinary mavericks in Halifax, Buffalo, New York, Sicily, and beyond, the brothers launched T Dogs, a gourmet hot dog cart on the streets of Halifax. Two years later in 2017, they opened their first official restaurant, Rinaldo's Italian American Specialties, named one of the "New Restaurants Across Canada That Are Worth Travelling For" in WestJet Magazine. In 2018, they launched Taco Lina's—specializing in fusion tacos from scratch—and just recently, Rinaldo's New York Pizza. @rinaldoshfx
Danny Smiles


He may be Chef at the acclaimed Le Bremner in old Montréal and a first runner-up of Top Chef Canada, but Danny Smiles' cooking career had a far less auspicious start. It began at age 14, in the dish-pit at his parent's small hotel in Montréal. One night, a cook on the line lost his thumb and Danny was thrown in to take his place, quickly realizing there was no turning back. He went on to attend Montréal's St. Pius X Culinary Institute, then headed to Italy, where he interned for Michelin-star chefs. Danny's love of food and easy-going manner has gained him many appearances at national food festivals and television shows. He has starred in Giardino (a three-part web series for Vice TV), and most recently with Chef Chuck Hughes in Chuck & Danny's Road Trip for Food Network Canada. This fun series followed the two best friends as they explored and ate their way across Canada. @chefdannysmiles
Jennifer Crawford, MasterChef Canada


Raised in the Annapolis Valley, 2019 MasterChef Canada winner Jennifer Crawford has an intimate appreciation for the abundance and beauty of Nova Scotian ingredients. An enthusiastic eater with a wild imagination, they've been cooking since they could reach the kitchen counter as a way to express themselves, a means to loving connection. Lauded by Chef Claudio Aprile as the most creative cook in six seasons, Jennifer believes that sharing food made with joy and imagination is the most magical fast-track to connecting us with what matters most: a sense of place, ourselves and each other. @jennifer.e.crawford
Brady Bertrand, Lightfoot & Wolfville


A graduate of the Holland College Culinary Program on PEI, Brady has honed his craft by working his way through some top Canadian restaurant kitchens such as Stone Road Grill, Hopgood's Foodliner, Merchant Tavern, Backhouse, and Raymond's. Passionate about working with local ingredients and traditional Acadian cuisine, Brady moved to the Annapolis Valley and joined the Lightfoot & Wolfville family in the spring of 2018. @sweetbradyjames