Devour! Chefs & Shorts Gala at the Valley Drive-In – IN PERSON
Food and film together! Join us at the Valley Drive-In for a reimagined version of our annual Chefs and Shorts Gala. Six gourmet "snacks" will be matched to six different short films, distributed to you safely upon arrival. Explore each taste sensation inspired by a movie in the comfort of your vehicle. See the creativity of our participating chefs as they use the films to inspire the best movie snacks ever.
The Beauty
A poetic journey through a fascinating underwater world, where plastic and nature become one.
Germany, 2019, 5 minutes
Director Pascal Schelbli
Egg
An action-packed romance Americana western adventure about an egg's heroic thrill-ride from farm to extremely annoying brunch table.
USA, 2020, 11 minutes
Director Michael Goldberg
Joseba Cruz
Joseba Cruz is a free soul. Through a road trip to the land of his childhood, Joseba unveils how and why he threw off the shackles of three-starred restaurants to reinvent the concept of haute cuisine.
Spain, 2020, 7 minutes
Director Aleix Vilardebó
Toto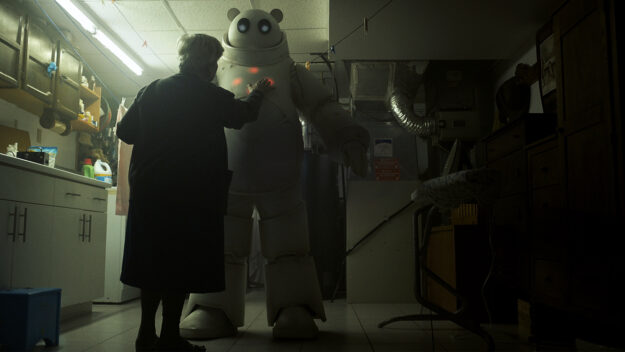 Rosa Forlano, a 90-year-old Nonna, falls in love with a robot while teaching it how to make spaghetti. Unfortunately, her recipe is forgotten after a software update.
Canada, 2020, 13 minutes
Director Marco Baldonado
Gustav the Snow Chef
Chef Gustav's unique cuisine is rooted in snow. That's right, snow.
Canada, 2020, 12 minutes
Director Kelly Caseley
Brothers
For decades, Assam Hadhad ran the second-largest chocolate factory in the Middle East. When it was destroyed in a bombing, Hadhad and his family fled war-torn Damascus, spent years in a Lebanese refugee camp and were granted asylum in Nova Scotia. A chocolatier at heart, Hadhad hoped to resume his profession once he was settled in his new country, but he spoke no English and had no resources. That's when the community around him stepped in. In this short doc, Hadhad steps out in the Nova Scotia wilderness for his first camping trip with his Nova Scotian friend.
Canada, 2020, 13 minutes
Director Jonathan Keijser
Ticket Price: $25 per person
Please purchase a ticket for each additional person in the vehicle. Tickets include a gourmet snack package to accompany the films.
Sponsored by: IPC Securities
COVID-19 Social Distance Policies and Enhancements at the Valley Drive-In:
Your vehicle will not be admitted if any occupant has traveled outside of Nova Scotia 14 days prior to visit or if any occupants are displaying any symptoms of Covid-19. 
If you are feeling unwell (symptomatic or not) we ask that you not attend the drive-in. 
If you are at high risk of severe illness, you should consider not attending.
Please bring a non-medical mask to wear whenever outside of your vehicle and hand sanitizer. 
You should familiarize yourself on how to reduce the spread of COVID-19, such as using proper sneezing/coughing etiquette, maintaining physical distance (minimum 2 metres), minimizing time outside of your vehicle and more. 
Parking attendants will direct cars where to park allowing for proper social spacing between vehicles (minimum two metres). 
We ask that all guests stay in their cars as much as possible unless going to the bathroom or concession area.
Concession and washroom lines are marked and monitored, please comply with all signage. Each line will have a 2 metre social distancing with ground markings.
Our concession menu is posted online, we ask that only one person per car go to the concession. We ask guests to stay two metres apart in the concession line and stand on the designated markings. 
Guests in washroom line-ups are asked to stand 2 metres apart on the provided ground markings. Both washrooms will be limited to one person at a time, unless with a child. 
Audio will only be broadcast over the FM frequency to encourage guests to stay in their car. 
Playground and equipment and underscreen areas are open but are not sanitized.