It's Five O'Clock Somewhere Program: Col Di Rocca, Brew Love, Let's Drink Already, Even More Denmark, Thousands Win, Zio Ninuccio, A Very Old Concept, Meant To Be
Col Di Rocca
If a sonnet to prosecco could be pornographic, it would conjure up these images for you to see and drool over.
USA, 2013, 2 minutes
Director Allen Myers
Distributor Allen Myers
Brew Love
Beer. Suds. No matter what you call it, just make sure you do it well, like these craft brewers from British Columbia.
Canada, 2014, 6 minutes
Director Jeremy Dyson
Distributor Jeremy Dyson
Let's Drink Already
It all started with apple juice and a package of yeast from his mom's pantry. Now Wes Mickel is the brains behind Argus Cidery.
USA, 2014, 6 minutes
Director Clyde Burley & Christopher Gallo
Distributor Dark Rye
Even More Denmark
Chocolate and beer. Destined to forever be apart? Jeppe Jarnit-Bjergsø and Fritz Knipschildt find a way to let them hold one another close.
USA, 2014, 5 minutes
Director Keri D. Light & Mark Pugh
Distributor Dark Rye
Thousands Win
Brooklyn needs beer. Beer needs hops. Enter Caleb and Julian, two friends "trying to grow more shit in Brooklyn," and having fun doing it.
USA, 2014, 7 minutes
Director Angus Cann
Distributor Dark Rye
Zio Ninuccio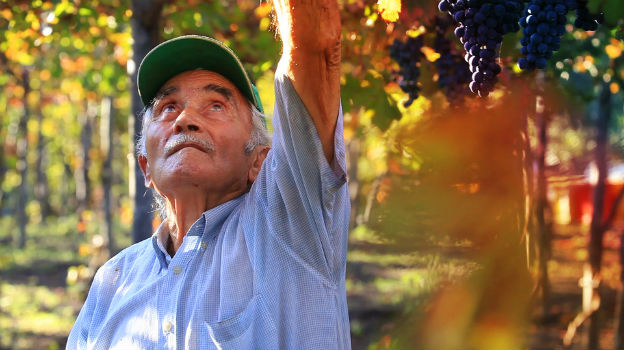 Through the course of a year's harvest, we follow winemaker Carmine Ametrano, one of the few remaining traditional winemakers on Mt. Vesuvius.
USA/Italy, Year, 16 minutes
Director Noriko Sugiura
Distributor Noriko Sugiura
A Very Old Concept
Patience is a virtue in winemaking, something that is intrinsically understood by the people at Cecchin Winery in Argentina.
USA/Argentina, 2014, 5 minutes
Directors Daniel Klein & Mirra Fine
Distributor The Perennial Plate
Meant To Be
Biodynamic farming follows certain rhythms; the months, the moon. For Johan Reyneke in South Africa, those rhythms extend from his farm to the surf.
USA/South Africa, 2014, 9 minutes
Directors Daniel Klein & Mirra Fine
Distributor The Perennial Plate