Life of Ivanna w/Svonni vs the Swedish Tax Agency – IN PERSON
Life of Ivanna
Ivanna, a 26-year-young Nenets mother of five children, lives in the Arctic region of northwest Siberia. She lives a traditional nomadic life, driving her herd of reindeer in the tundra just as her family did for centuries. Due to climate change, a dwindling herd, and many other factors, she may be forced to make a dramatic life turn: to leave the tundra for the city.
Russia/Norway/Estonia/Finland, 2021, 80 minutes, Nation: Nenets
Director Renato Borrayo Serrano
Distributor CAT&Docs
Svonni vs the Swedish Tax Agency


In this humorous short doc, a Sámi woman tries to convince the Swedish Tax Agency that she has the right to make a tax deduction for the purchase of a dog. Why don't they understand that Rikke is a herding tool and not a pet?
Sweden, 2020, 5 minutes, Nation: Sámi
Director Maria Fredriksson
This film will feature an in-theatre tasting by Chef Heikki Nikula. Dish: Small tartar of venison, smoked bone marrow mayo, pickled mushrooms, cranberries.
Heikki Nikula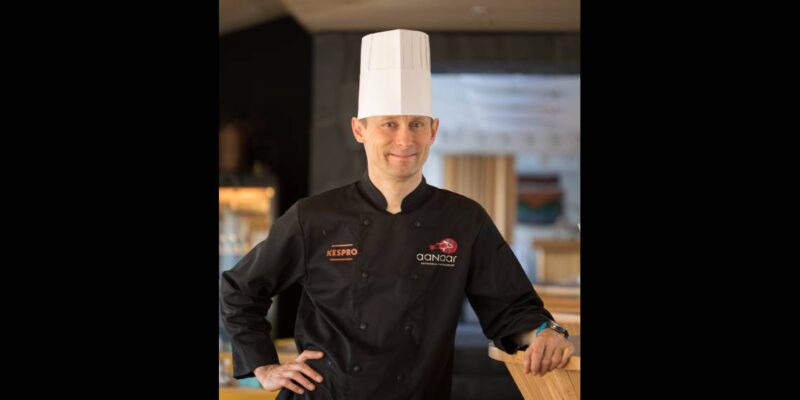 Heikki is the Chef de Cuisine and second generation owner of restaurant Aanaar in the village of Inari in the northernmost part of Finnish Lapland. He is indigenous Sami from his father's side and from that upbringing, he gained an enormous interest in nature and using wild ingredients in his cooking. He won second prize in a Sapmi cooking competition in 2014. His restaurant Aanaar also won the Finnish Tourism Association's Top Food Tourism award in 2015. The Finnish Gastronomy Association choose Aanaar Restaurant as Restaurant of the Year 2020 for all of Finland. He specialises in making modern food from the Inari region influenced by his Sami heritage: fish from local waters, reindeer and wild plants, mushrooms, and berries. @hessunikula
In keeping with Nova Scotia provincial health regulations and a desire to keep all our guests safe and healthy, Devour! will require proof of full Covid-19 vaccine immunization along with a valid photo ID upon entry to all events with no exceptions. For all Devour! Covid Protocols, please visit our website.