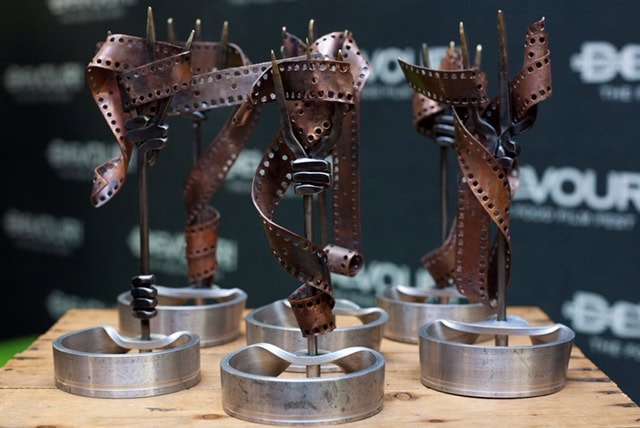 Devour! Golden Tine Awards Brunch Featuring the Students of the George Brown & Nova Scotia Community College Culinary Programs
Join us to celebrate the very best of the 2016 Festival at our Devour! Awards Brunch. We're going to bear witness to a bit of a culinary showdown – George Brown College and Nova Scotia Community College culinary students will prepare our brunch under opposing faculty. Who will win? Our stomachs for certain! We guarantee to blow your mind with this incredible finish to Devour! including boozy brunch cocktails served up by Devour! mixologist Matt Jones. We will present the Golden Tine Awards for this year's films in our five categories – Best Short Documentary, Best Short Drama, Best Feature Documentary, Best Feature Drama and Best Animation – chosen by our esteemed jury led by Craig Weintraub, along with his fellow jurors Arlene Stein and Steve Chagollan.
Awards made by Artist: Brad Hall
Our Esteemed Jury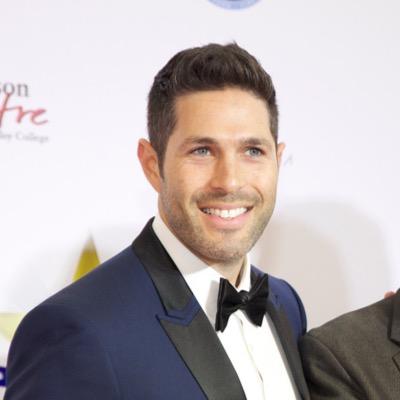 Chair of the Jury: Craig Weintraub, Founder, Long Beach International Film Festival
Craig Weintraub is the ultimate New Yorker. Delving into the entertainment game from an early age, Craig studied theatre and dramatic arts at Hofstra University, Stella Adler Conservatory, Lee Strasberg Institute and Susan Batson's Black Nexxus School of Acting. Moving from acting (starring in films such as Murdered Innocence) to filmmaking (writing, producing and directing his first award-winning feature, Uncle Melvin's Apartment), Craig was able to form his own motion picture production company, Weintraub Films.
Being a guest at other film festivals over the years, Craig was inspired to create one on Long Island, and in 2011, launched the Long Beach International Film Festival. Combining his two passions – the art of film and giving to those in need – Craig believes that the medium of film has power to offer new perspectives on life, our culture and our world. In his community, Craig produces the annual Gala film for the Give Kids a Smile Foundation (which offers free dental to children from low income neighbourhoods) and assists with the Laughter Saves Live Foundations (which supports families of those lost in 9/11 and provides medical care for patients fighting cancer).
Currently Craig is filming a documentary focusing on a natural cancer cure alternative as well as one on the life story of UFC Champion, Chris Weidman. Upcoming projects include the drama/thriller, Baby Grand, with producing partner Barbara Defina (Goodfellas, Casino) and the dramady, Inappropriate Behaviour, a story that follows a father's struggle with raising his autistic son.
Arlene Stein, Founder, Founder, Terroir Symposium
Over the past 20 years, Arlene Stein has developed a perfect balance of the holy trinity of food events – event management, food program design and a keen sense of marketing communications. As founder and executive director of the Terroir Hospitality Symposium – an annual conference held in Toronto – she strives to create an event that works to create a global hospitality community through inspiration and education. She is also a speaker on food system issues and a curator of gastronomic programs worldwide.
Arlene currently lives in Berlin with her family. Using her carefully honed holy trinity on a daily basis, she works with destination marketing organizations to develop culinary tours and producing film projects on regional gastronomy.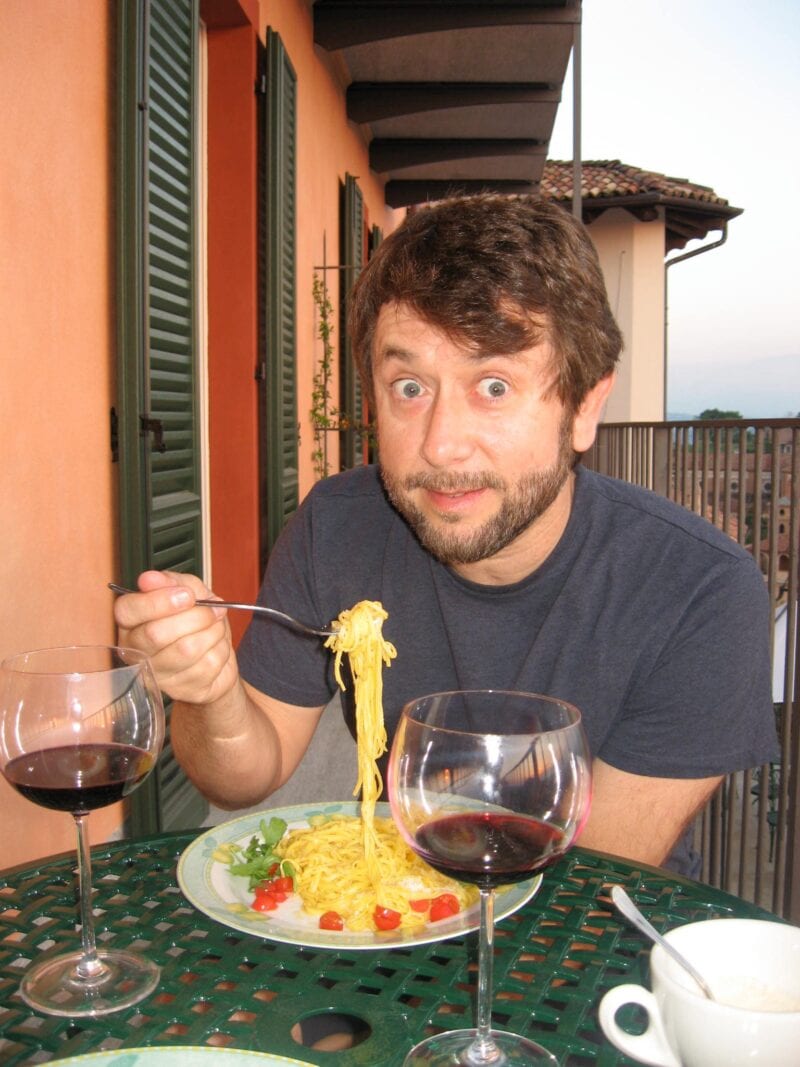 Steve Chagollan, Editor-in-chief, DGA Quarterly
As editor-in-chief of DGA Quarterly (the glossy arts magazine produced by the Directors Guide of America), Steve Chagollan spends his days focusing on the art and craft of directing. Not quite a giant shift from his previous 21-year career at Variety, where, as the Features senior editor, he spent his days assigning, editing and writing stories on film festivals, directors, acting, film and television composers, cinematographers and costume designers. You could say that by now, Steve knows everything and anything there is to know about the entertainment biz.
Building his career upon star-studded profiles on the likes of silver screen legends such as Warren Beatty, Jane Fonda, Martin Scorsese, Robert Altman, Roger Deakins, Kate Winslet, Cate Blanchett, Quentin Tarantino, Michael Moore and many others, Steve has become a legend himself in the entertainment industry. As a moderator, Steve has served on panels at Film Fest Gent in Belgium, Camerimage in Poland and the Mill Valley, Napa Valley and Santa Barbara Film Festivals in California. He has also written features about films and filmmakers for the New York Times' Sunday Arts & Leisure pages dating back to 2005.