Celebrity Chef Dinner based on the Spotlight Gala: Charged The Eduardo Garcia Story
This five-course dinner is inspired by the Spotlight Gala film Charged: The Eduardo Garcia Story and will be prepared by chefs:
Eduardo Garcia, Charged: The Eduardo Garcia Story, Montana
John Higgins & Glenn White, George Brown College, Toronto
Charlotte Langley, Scout Canning, Toronto
Blair Lebsack, RGE RD, Edmonton
Martin Ruìz Salvador, Fleur de Sel, Lunenburg
Annaleisa Scigliano, Nova Scotia Community College, Kentville
Your ticket includes wine pairings, tax and a ticket to the After Party- the Devour! Spotlight Gala Party. Menu and wine pairings coming soon!
Hot tip: Be sure to catch the Spotlight Gala screening of Charged: The Eduardo Garcia Story just before this dinner. Tickets here.
Eduardo Garcia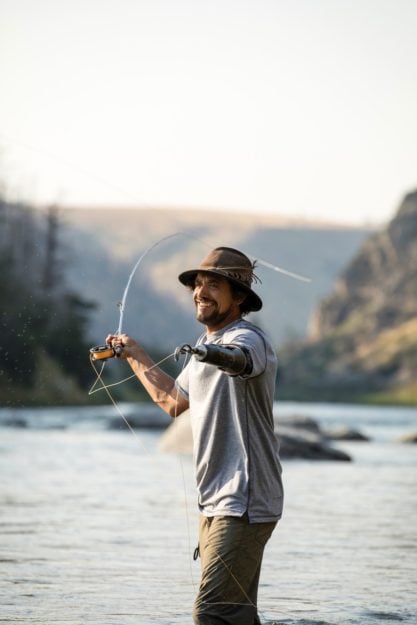 Eduardo Garcia is a chef, outdoorsman, athlete and motivational speaker, and the co-founder of a national food brand, Montana Mex. Eduardo spent over a decade cooking for royalty, the rich and the famous, and for people from all over the world and from all walks of life as a chef in the luxury yachting industry. During a Montana backcountry hike in 2011, Eduardo was electrocuted by a buried high voltage power source. He suffered extensive injuries and had to have his arm amputated. Today, Eduardo is the subject of the award-winning feature-length documentary Charged and is working on a number of media projects including "A Hungry Life," a TV concept which follows him into the wild places of the world as he creates exceptional food over a campfire. He is a spokesperson and athlete for the Challenged Athletes Foundation, a NGO that provides support to people with physical disabilities so they can pursue active lifestyles. @chefeduardogarcia
John Higgins 


John Higgins is director of North America's best chef school at Toronto's George Brown College. He has cooked for the Queen at Buckingham Palace and on the Royal Yacht Britannia, as well as for heads of state in Washington and celebrities around the world. At the beginning of his culinary career, he apprenticed at Glasgow's Michelin star restaurant, Malmaison, and Scotland's five-star luxury hotel Gleneagles. He later worked for the Four Seasons Hotel in Canada and the United States. His final stint in the hotel industry was at the King Edward Hotel in Toronto. Since arriving at GBC in 2002, John has steered the school through a massive expansion due to an explosive demand in enrolment. He is also known for several Food Network appearances, including Top Chef Canada, Chopped Canada and At the Table with. @haggisracer
Charlotte Langley


Hailing from P.E.I., Charlotte embodies what her peers call "Maritime chic" – a love for honest food shared with warmth and charm, and that famed East Coast hospitality that has chefs, farmers, restaurants, collaborators and clients across provinces and borders knocking on her door.
He work has taken her through some of the country's most recognized restaurants (C Restaurant, Whalesbone, Catch, Rodney's Catering) and in 2014 she created Canada's first fresh canned seafood company, Scout Canning. She has expanded her repertoire with Scout Events, the Bibbs and Bubs event series, judges culinary competitions and participates on speaking panels. In 2017 she became ambassador for the Marine Stewardship Council (MSC). It is in this role that Charlotte helps educate about the importance of caring for the oceans that feed millions, and inspire chefs and consumers alike to choose certified sustainable and traceable seafood. @chefcharlottelangley
Blair Lebsack


Blair gained his experience as an executive chef working throughout Alberta and the Prairies. He now calls Edmonton home and is the owner and chef of RGE RD (Range Road). RGE RD grew out of a series of local farm dinners and transitioned into a lauded restaurant earning mentions on "best of" lists locally and nationally. Rather than emulate a style of cuisine or be pegged as something that can be instantly categorized, RGE RD endeavours to be "untamed" — reflecting the ever changing landscape and the spirit of the city. Blair's cooking exemplifies the philosophy of local, healthful and ethical food, while also reimagining the dining experience as belonging to a specific time and place. @blairlebsack
Martin Ruìz Salvador


Martin was born and raised in Nova Scotia. He began his culinary career as a dishwasher in Halifax then worked his way across the country as a line cook. He took Le Cordon Bleu program at the Scottsdale Culinary Institute in Arizona. In Europe he apprenticed at Dublin's Michelin-starred Commons Restaurant under Chef Aiden Byrne. He did stints at Michelin 2 star Restaurant Lyon de Lyon with Chef Jean-Paul Lacombe and Caro de Lyon under Chef Frédérick Côte.  
Martin and his wife Sylvie opened Fleur de Sel in Lunenburg, N.S., in 2004. The next year the restaurant earned eighth spot in enRoute's Top Ten New Restaurants in Canada. Martin opened The Salt Shaker Deli and The South Shore Fish Shack in Lunenburg, cooked at James Beard House in New York, competed in the national Gold Medal Plates competition in 2008, 2014 and 2016, represented Nova Scotia at the Canadian Chefs Congress and has held Four Diamonds with CAA since 2007.
Martin and Sylvie took a year sabbatical from Fleur de Sel to make time for the arrival of their son Oscar. They opened The Half Shell Oyster & Seafood in 2016, relaunched Fleur de Sel in 2017 and opened The Beach Pea in 2018. @martinruizsalvador
Annaleisa Scigliano


Annaleisa has worked at NSCC Kingstec as the baking and pastry arts instructor for the last five years. She worked as a pastry chef at various hotels and restaurants, and through her work, travelled to Germany, New York, Australia, Chicago and all over Canada for advanced training. She got her passion for teaching by learning from Pierre Herme, Jacquy Pfieffer and Michel Frank, collaborating with local chefs and cooks, and by taking part in various competitions, including Pastry Chef of the Year competition in Montreal. She has won The Alex Clavel Award and The Clay Burrill Award. "It has taught me about dedication and commitment in this crazy industry," she says, "which is why I love what I do and now I'd like to share what I have learned." @annaleisascigliano
Glenn White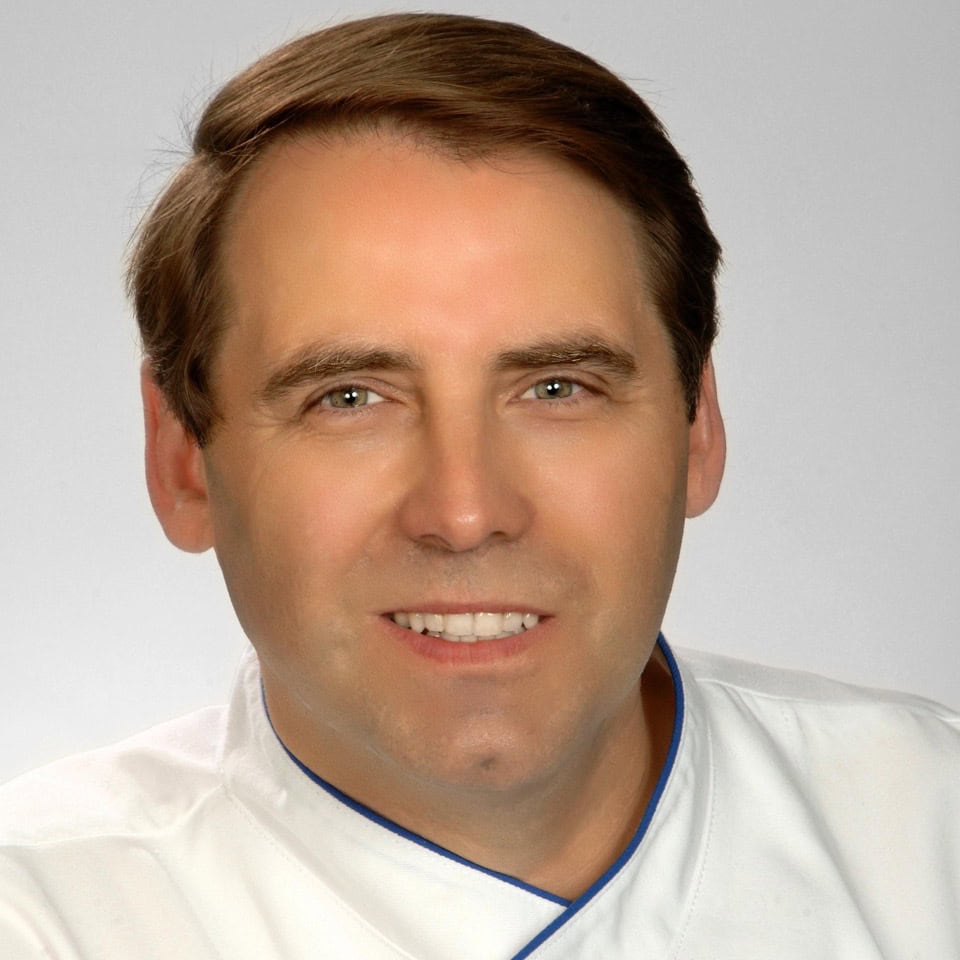 Raised in Bathurst, N.B., Glenn has spent a lifetime exploring and working with some of the top restaurants and hotels in Canada. A graduate of George Brown College's culinary program, Glenn explored large quantity cooking at Fairmont's Royal York hotel, caviar and champagne dining at the King Edward Hotel and fast paced, trend setting cuisine at North 44°. He was head chef at the Shadow Lawn Inn in Old Rothesay, N.B., eventually returning to Toronto to begin his teaching career at the Calphalon Culinary Centre while operating Taste Fine Foods, specializing in corporate dining and catering services. He is a culinary instructor at George Brown College's Centre for Hospitality and Culinary Arts and is working toward his master's in environmental studies at York University with a focus on the role of the chef in the newly evolving Canadian food policy. @chefwiththyme