From the Wild Filmmaking Intensive w/Kevin Kossowan & Jeff Senger
In this daylong workshop, From the Wild filmmakers, Kevin Kossowan and Jeff Senger take chefs and filmmakers (and wannabes) into the wilds of Nova Scotia to fish, hunt, forage and film. From the Wild is a documentary series following a group of food industry friends exploring the wild foods that surround them.
The workshop fee includes transport and meals.
Bio- Kevin Kossowan
Kevin Kossowan is an Edmonton based filmmaker spending most of his time telling stories in the world of food – agriculture, culinary, and wild food. Kevin's series 'From The Wild' is in season 4 of production, sharing his journey exploring the outdoors through a culinary lens – hunting, fishing, and foraging through all seasons in a wide array of ecoregions, ultimately seeking to put up a terroir-driven plate of wild food. Kevin's series has hosted the likes of Hank Shaw [wild food writer, Sacramento], Amanda Cohen [Dirt Candy, NYC], Blair Lebsack [RGE RD, Edmonton], Connie DeSousa and John Jackson [Charcut, Charbar Calgary], among many others. Kevin has also worked on the most recent iteration of Cook It Raw, this time in Norway, for a second round of adventures with founder Alessandro Porcelli. On deck is launching a series of food skills workshops called 'Food Workshop', with a view to enabling access to the best food around at lower than box store prices, by teaching fundamental food skills [butchery, gardening, charcuterie, cider making, etc.] to the at-home cook. @kevinkossowan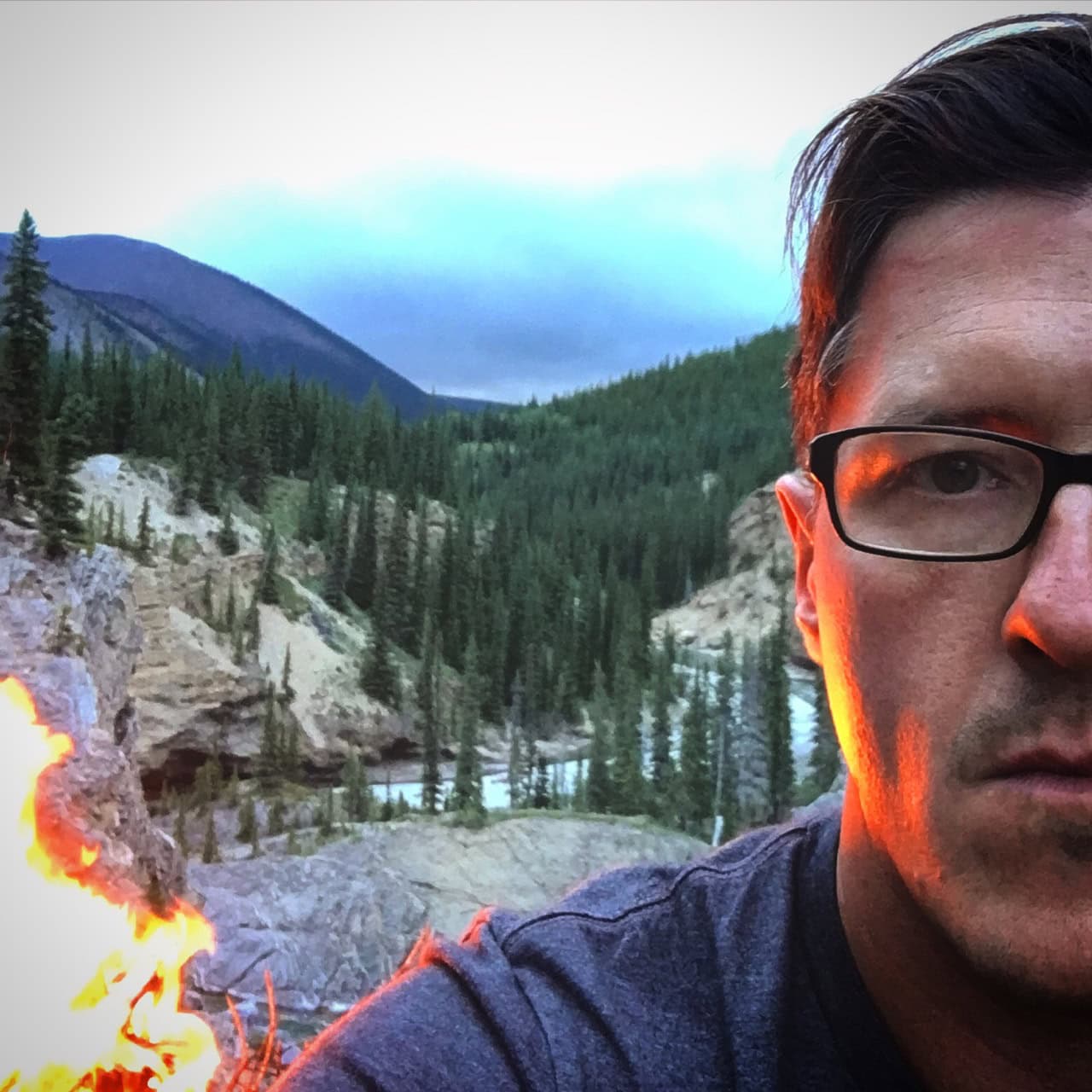 Bio- Jeff Senger
In 2010, Jeff Senger left his boring office job to own and operate a Provincially licensed slaughterhouse and meat processing facility in Sangudo, Alberta. With over ten thousand hours invested learning the arts of humane slaughter, meat cutting, sausage making, marketing and small business management, Jeff became emotionally and physically scarred and exhausted.
On a quest to recuperate during his days off, Jeff joined his longtime friend and filmmaker Kevin Kossowan on regular poorly thought out adventures in a quest to search for the meaning of Wild Food in Alberta.  The 'From the Wild' film series features Kevin, Jeff, and a host of interesting guests exploring wild harvested flora and fauna and is currently working on filming its fourth complete season. Battling the ethics and morality of a largely dysfunctional food system in an ignorant and compliant culture dominated by corporate consumerism keeps Jeff working to tell the stories that most people just don't want to hear.