Set! w/Going Dark, Finding Light – IN PERSON
Set!
Table setting. For most of us it's a chore, but for some it's a sport. Once a year, a group of highly competitive table setters vie for the "Best of Show" ribbon at the Orange County Fair competition, often referred to as "The Olympics of Table Setting".
USA, 2021, 105 minutes
Director Scott Gawlik
Distributor MetFilm Sales
Available online for Canadian viewers.
Going Dark, Finding Light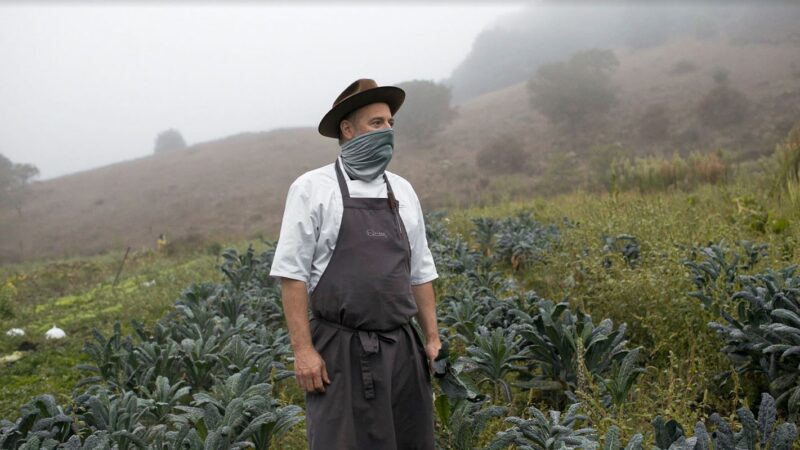 In March of 2020, the COVID-19 pandemic forced restaurants to close their doors and go dark. San Francisco-based chef Michael Tusk (Quince and Cotogna) and his team find a way to bring a new dining experience to life, allowing them to continue working with the farmers and purveyors they've been collaborating with for years.
USA, 2021, 7 minutes
Directors Matt Klug, Joshua Harding
Sponsored by Atlantic News.
This film will feature an in-theatre tasting by Chef Ali Hassan. Dish: Chick Pea & Carrot Fritte, Dukkah-spiced lamb, labneh, harissa, cilantro, watercress.
Ali Hassan
Stand-up comic, actor and CBC personality, Ali Hassan is the host of the CBC Radio hit Laugh Out Loud, which also airs across North America on SiriusXM. He is a frequent guest-host of the arts and culture show q and As It Happens, and for the past five consecutive years, Ali has hosted Canada Reads, celebrating the best of Canadian literature. As a comedian, Ali has performed for audiences across Canada and internationally. He will tour his latest solo show Does This Taste Funny? in 2022. Among his numerous film and TV credits, he was recently in MySpy and Tammy's Always Dying, and appeared in the latest seasons of Working Moms and Murdoch Mysteries. Television audiences can also see Ali in January as a recurring guest star on the new CBC show, Run The Burbs. His new book Is There Bacon in Heaven? comes out in 2022 with Simon & Schuster. @standupali
In keeping with Nova Scotia provincial health regulations and a desire to keep all our guests safe and healthy, Devour! will require proof of full Covid-19 vaccine immunization along with a valid photo ID upon entry to all events with no exceptions. For all Devour! Covid Protocols, please visit our website.