Cocktails & Photography Workshop 
Beam Suntory Bourbon Brand Ambassador Ray Daniel—along with official festival photographers Andrew Donovan and Crissie Brenton of Phototype—will co-host an interactive cocktail and photography session. While Ray presents five make-at-home cocktail basics using the brands Makers Mark, Sipsmith, Knob Creek, Basil Hayden, and Jim Beam Black, Andrew and Crissie will show you how to capture these beverages for posterity (while drinking them, of course).
Sponsored by: Mer Et Soleil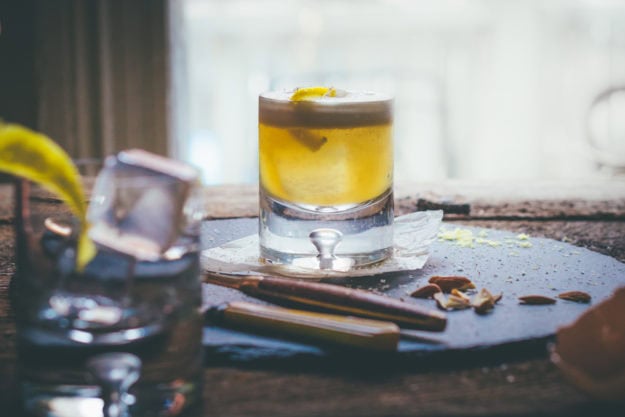 Ray Daniel
Ray Daniel brings with him nearly two decades of experience behind the bar, from Europe to North America—and currently he is the Beam Suntory Bourbon Ambassador to Canada. Hailing from Ireland, he has a huge and broad range of knowledge of whiskey, and the bourbon category in particular. With a long background in competitive bartending, Ray's escapades have landed him in competitions and as a guest speaker and lecturer throughout Canada, Mexico, and the United States, and he has appeared in numerous publications including Whisky Magazine and The New York Times. Jam-packed with passion, humour, and a massive respect for the history of whiskey, Ray's presentations have become a much sought-after affair. @raydanielwhiskey
Crissie Brenton
Crissie Brenton is a food stylist, photographer, and chef from Halifax. Her photos have appeared in The Coast, Halifax's Weekly, The Chronicle Herald, and currently works for Curated Magazine. She has done promotional shots for many of Halifax's best restaurants and is an official photographer for Devour! Film Fest with her company, Phototype.  
Andrew Donovan
Andrew Donovan is a photographer and mixologist from Halifax, with a background in design. He is a staff photographer for Curated Magazine, and has been published in The Coast, Halifax's Weekly. This is his third year as a Devour! Film Fest photographer with Phototype, his company with partner Crissie Brenton. He has worked in the fine and fast-casual food industry for years. His favourite drink to make is a boulevardier.