Traditional Food Writing in the Modern Age with Lucy Waverman, Ivy Knight & Melissa Buote
Gone are the days of publications with big budgets and restaurant critics with expense accounts. With the rise of blogging and daily, ever-shifting world online, how does one stay relevant? Get heard? Get published? Three distinctive writers with distinctly different approaches have come to the table to talk about how they set themselves apart. War stories, failures, successes and all with great humour. This session will be moderated by Devour! Programmer and food journalist in his own right, Simon Thibault.
Lucy Waverman
Celebrated Canadian culinary maven, Lucy Waverman, is a food journalist, food consultant and cookbook author. Known for her weekly Globe and Mail food column, "Weekend Chef", she also writes a food column called "Fresh Takes", which appears every second Saturday in Globe Style. When not writing her own columns, Lucy is the Food Editor of Food & Drink Magazine, and serves as a consultant to the LCBO.
Completing her culinary training at Le Cordon Bleu, Lucy also has an Ontario Teachers' Certificate and a degree in journalism. For eighteen years, Lucy owned and directed The Cooking School, a Toronto school devoted to the teaching the fundamentals of good cooking. She has done extensive recipe and product development for major companies, restaurants and public relations firms, and has appeared on television and radio shows across North America, including 12 years with Citytv's Cityline. Winner of prestigious awards such as The Women Culinary Network's Woman of the Year award in 2013, and Ontario Hostelry Association's Gold Award in Food Media/Journalism for her efforts in mentoring young talent, Lucy continues to shape Canada's culinary world.
Lucy is the author of eight cookbooks, including A Matter of Taste, a finalist for the prestigious James Beard Entertaining Award. In the past, she held the title of Food Editor of national magazines, Canadian House and Home and Style at Home. Her articles have appeared in many magazines including Toronto Life, Canadian Living, City and Country Home, Canadian Grocer and Canadian Gardening. Apart from her own books, her recipes have appeared in various cookbook collections.
Lucy's latest book, The Flavour Principle published by HarperCollins features the acerbic wit of wine and spirits expert Beppi Crosariol and stunning photography by Ryan Szulc. For a collection of delectable recipes with extraordinary wine pairings pick up a copy at bookstores everywhere. Winner Gourmand Award Best Food and Wine Book, Canada. It was also just awarded Gold in the Best Cookbook, General category at the 2014 Taste Canada Food Writing Awards.
Ivy Knight 
When not hosting 86′d Mondays – a night for the city's food and wine industry players at the famed Drake Hotel – Ivy  Knight writes about the food scene for various publications like Vice, the Toronto Star, Fashion, Food & Drink, Food & Wine, the Globe & Mail and Toronto Life. She is currently working, simultaneously, on three books for HarperCollins, two of which will be on shelves in the fall of 2014: The Everday Squash Cook and JK: The Jamie Kennedy Cookbook. With ten years experience cooking in professional kitchens, her approach to writing is from a cook's perspective.
In her eight years as a freelance writer, Ivy has interviewed some of the world's greatest chefs, including Rene Redzepi, Martin Picard, Jacques Pepin, Daniel Humm, Thomas Keller, Magnus Nilsson, David Kinch, Vikram Vij, Joe Beef's Dave McMillan and Frederic Morin, Fergus Henderson, Chris Cosentino and Anthony Bourdain, as well as food personalities Gail Simmons, Ruth Reichl, Laura Calder, Adam Platt, Kevin Brauch and Calvin Trillin. One time she also got to interview Martin Short.
Melissa Buote 
Melissa Buote is a food, travel, and culture writer from Halifax. She's a contributing editor and food columnist at The Coast, and she has written for magazines like SAVEUR, Taste & Travel, Quill & Quire, East Coast Living, and The Simple Things. Melissa also collaborated on Bicyclette Publishing, styling and photographing The TIBS Guide to Desserts. She tweets at @buote.
Simon Thibault, Moderator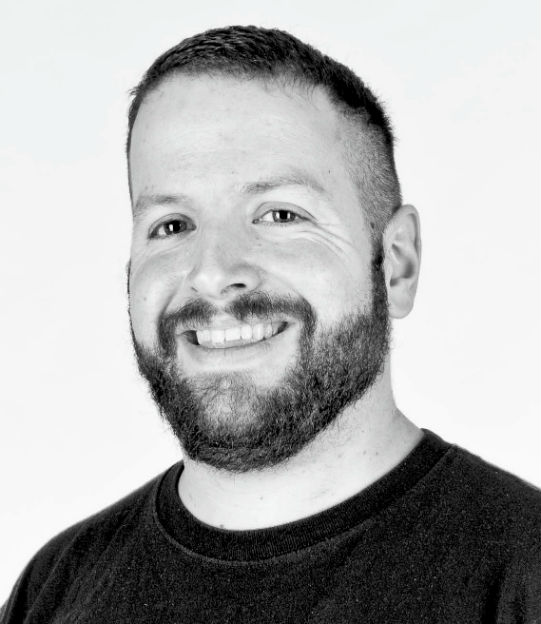 Simon Thibault is a Halifax-based food writer, journalist, producer, and a James Beard Book Award judge.  His work has appeared in The Globe and Mail, Xtra, Vice, The Coast, and Rustik Magazine. His summer radio series, "Assis Toi" was broadcast throughout the Maritimes on CBC Radio One.