SOLD OUT: Devour! The Canadian Rockies Film Festival
Devour! The Canadian Rockies is Jasper's newest high-end culinary event…and one you do NOT want to miss! We're pleased to return to the beautiful Jasper Park Lodge for our 2nd annual and sold-out edition.
Discover a love for food and film (and wine) this winter in beautiful Jasper National Park. Cozy up in the Rockies while you celebrate cinema, indulge in exquisite food & wine, and experience all the Fairmont Jasper Park Lodge has to offer.
Package Includes:
Two nights accommodation
Friday Evening Cabin Crawl Reception & Dinner
Chili Cook-Off Luncheon
Five Course Wine-Paired Cinema Dinner
Sunday Farewell Brunch
Cooking Demos
Gratuities
This year's participating chefs include:
Lino Oliveira, Sabor


I was born and raised in the northern coast of Portugal where seafood was always main part of the people's diets. Brought up by my mother, I always took part in cooking meals at home from cleaning sardines and other fish to making salt cod cakes. After living in Canada for a few years I returned to Portugal in 1994 to open my first restaurant – a small, 40-seat space serving mainly seafood brought in by the fishermen or harvested on the coast. This is where I really learned to cook and my teachers were the locals and fishermen themselves. By 2001, I was ready to step into the shoes of a chef and truly make the kitchen my home. Acquiring as much experience as I could and in 2007 I moved back to Canada to open SABOR Restaurant with my childhood best friend, Christian Mena. For a decade, SABOR has been based on a menu focused on sustainable seafood with Portuguese and Spanish flavours. We have become the top seafood restaurant in Alberta and have added a raw bar to our offering and expanded our business to include a Spanish-style tapas restaurant concept BODEGA Wine and Tapas Bar (three locations and growing!) which also has an extensive seafood offering.
Ryan Hotchkiss, Bündok


Ryan Hotchkiss grew up in the Edmonton in an area where food was always a main focus of daily events. From picking food right out of the garden or summers fishing the lakes and rivers of the Rocky Mountains, those ideals helped to sculpt his culinary career. From dishwashing in Whistler, BC, to working the line of many venerable Edmonton restaurants, he opened Bundok in 2017. Bundok has been lucky enough to be welcomed with open arms by the Edmonton food scene and he could not be more thankful. Ryan and his family including wonderful wife Rosie, 3-year-old Seve and new addition Enzo, hope to continue to serve Edmonton for years.
Kelsey Johnson, Cafe Linnea


A passion for food has been a constant thread throughout the life of Chef Kelsey Johnson.  After a brief detour in the film industry she found herself in her first kitchen at age 21 and was in charge of her own kitchen at Culina Highlands by age 23.  Over the next 7 years she developed her skills at various restaurants in Edmonton, traveled through Sweden, spent a summer butchering at Acme Meats, and several years at Duchess Bakeshop to refine her pastry skills.  Her time at Duchess Bakeshop led to a collaboration to open Cafe Linnea where Kelsey has been able to combine her passion for butchery, gardening, baking and cooking.
Stephanie Greenslade, Fairmont Jasper Park Lodge


Stephanie completed her training in both Culinary Arts & Pastry Arts at the Culinary Institute of Canada. Before relocating to Fairmont Jasper Park Lodge as Executive Pastry Chef, her career led her to luxury hotels in Nantucket, Lake Placid, Bermuda, Vancouver and Berkeley. Stephanie has an enthusiastic but relaxed approach to pastry and continuously encourages her pastry brigade to never settle for mediocre.
Michael Howell, Devour! The Food Film Fest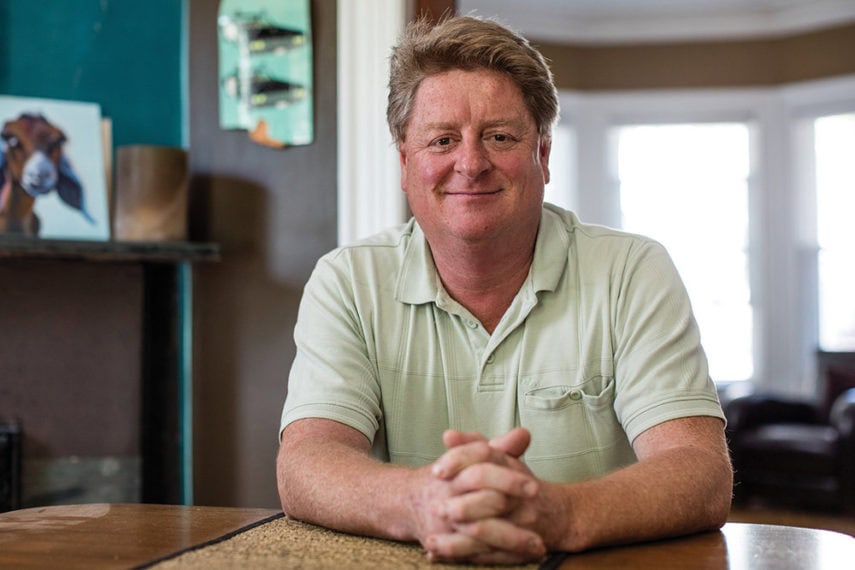 Chef Michael Howell is a leading light in the culinary movement in Canada with over 30 years in the restaurant, hotel and hospitality industry.
He is the founder and Executive Director of Devour! The Food Film Fest and sits on the boards of Taste of Nova Scotia and Slow Food Nova Scotia. Michael was also co-chair of Slow food Canada and former President of the Restaurant Association of NS. He is the recipient of the Queen Elizabeth II Diamond Jubilee Medal and is a Slow Food Canada Local Food Hero (2017) for his contributions to the food movement nationally. For three years (2009-2012) he sat on the Nova Scotia Tourism Partnership Council.
Through Tempestuous Culinary he is a sought-after culinary consultant and since 1999 has been the consulting Executive Chef at the Green Turtle Club in Abaco, Bahamas. Every summer he is the Nova Scotia tour guide for Classic Journeys of California. Michael is a graduate of Dalhousie University and the Cooking and Hospitality Institute of Chicago. Annually, Michael hosts food and wine inspired travel to Italy through Tempestuous Culinary Inc.
Availability:
Between Friday, February 22, 2019 and Sunday, February 24, 2019
Rates:
Starting from $479 CAD per person, based on double occupancy in a Fairmont Room. Rates are subject to hotel availability and do not include taxes.
Please Note:
Subject to hotel availability. Package must be booked as a minimum 2-Night Stay – February 22 & 23, 2019.