Location: Devour! Studios Date: Thursday, October 21, 2021 Time: 1:00 pm - 2:00 pm

Price:

$

20 - Buy Now


What are the challenges that face our First Nations performers, cultural and culinary voices in film, media, television and on stage?  This in depth panel, moderated by Fiona Kirkpatrick Parsons, will explore through the experiences of our panel guests, the challenges and stigmas but also the opportunities and possibilities of hearing the Indigenous voice represented across the cultural spectrum.

Featuring Thomson Highway, Joseph Shawana, Becky Julian and Fiona Kirkpatrick Parsons
Ticket Price: $20.00 in-person and online

Sponsored by: Telefilm Canada

Tomson Highway
Tomson Highway was born in a snowbank on the Manitoba/Nunavut border to a family of nomadic caribou hunters. He was raised off-reserve, in the spectacularly beautiful natural landscape that is Canada's subarctic. He had the great privilege of growing up in two languages, neither of which were French or English; but Cree, his mother tongue, and Dene, the language of the neighbouring nation—a people with whom they roamed and hunted. 

Following an education where he earned both a Bachelor of Music and the equivalent of a Bachelor of Arts with an English major, he spent seven years immersed in the field of Native social work. He then combined his education and training, and poured himself into writing. 

Today, Tomson enjoys an international career as playwright, novelist, pianist, composer, and songwriter. Tomson is best known for universal hits such as The Rez Sisters, Dry Lips Oughta Move to Kapuskasing, Rose, Ernestine Shuswap Gets her Trout, and the best-selling novel Kiss of the Fur Queen. He has also published a number of children's books, namely Caribou Song, Dragon Fly Kites, and Fox on the Ice. His work has been translated into 11 languages. 

For many years, Tomson was Artistic Director of Canada's premiere aboriginal theatre company, Toronto-based Native Earth Performing Arts, from which has emerged an entire generation of playwrights and theatre artists. 

Tomson is the recipient of 10  honorary doctorates and is a member of the Order of Canada. His awards and nominations include Dora Mavor Moore Awards, Governor General's Literary Award, Floyd S. Chalmers Canadian Play Award, Toronto Arts Award, and National Aboriginal Achievement Award. 

Joseph Shawana


Acclaimed Chef Joseph Shawana is Odawa, part of the Three Fires Confederacy. Born and raised in Wikwemikong Unceded Indian Reserve in Ontario, Joseph was brought up knowing that food is life. Starting in the kitchen at the early age of 13, he learned from his mother, and quickly fell in love with authentic Indigenous cuisine. His classical French training and Aboriginal background combine to create authentic, Native American cuisine executed with world-class culinary technique.  Currently, he is a professor, the chair of Indigenous Culinary of Associated Nations, and the Indigenous culinary advisor at Ontario's Centennial College. Joseph is also the force behind the high-end Indigenous restaurant, Kūkŭm Kitchen, which won the "Best World Cuisine" award in 2019. He was named on the list of Top Ten Chefs of Ontario, has received rave reviews in numerous publications—including The New York Times and Food & Wine—and is a sought-after voice on the emergence of Indigenous culinary around the globe. @joseph.shawana
Becky Julian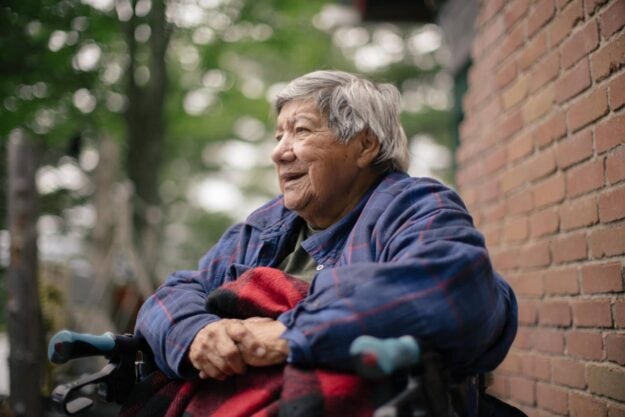 The character of the Elder, Elsapet, is played by Mary Rebecca "Becky" Julian, who makes her film debut in Wildhood. Born in Old Town on Indian Brook Reserve, NovaScotia/Mi'kma'ki, she has been a driving force in the education field for more than 30 years for the Sipekne'katik First Nation and surrounding communities. A survivor of Residential schools, her experiences there have compelled her to work to both protect and preserve her knowledge of Mi'kmaw language and culture. Becky became a certified linguist in 1984 and began teaching the Mi'kmaw language in schools throughout Nova Scotia. She was awarded the Grand Chief Donald Marshall Senior Memorial Elder Award.This award is presented to individuals who work to keep the Mi'kmaw culture alive and thriving.
Fiona Kirkpatrick Parsons


Fiona is a proud nehithaw-iskwew (Woodland Cree woman) and member of Lac La Ronge Indian Band, Treaty 6, now residing in Kjipuktuk, Mi'kma'ki (Halifax, Nova Scotia). In her role as Senior National Advisor / kā-nīkānīt, Deloitte Indigenous, she provides counsel to Deloitte's leadership as well as clients, and is a champion of Deloitte Canada's Reconciliation Action Plan, the first of its kind published in corporate Canada. Fiona's career spans four decades and two provinces, with leadership positions in the media, public, and private sectors. Atlantic Business Magazine named her as one of the Top 25 Most Powerful Women in Business (March/April 2021). She is a member of the Canadian Council for Aboriginal Business board of directors and Chair of the 2023 North American Indigenous Games. In her spare time, she loves to act on stage and has a couple of film credits, including the recently-released psychological thriller, 8:37 Rebirth. @fionakparsons
In keeping with Nova Scotia provincial health regulations and a desire to keep all our guests safe and healthy, Devour! will require proof of full Covid-19 vaccine immunization along with a valid photo ID upon entry to all events with no exceptions. For all Devour! Covid Protocols, please visit our website.
Categories